Silk Luxury Bedding Fitted Bottom Sheet Soft Bed Sheets 500 Thread Count Satin
Vibrant Simple and comfortable colors provide visual interest without distraction. Matching Hotel Bedding,Duvet,
Pillowand Bedding Decoration are available. To shop the collection click Hotel & Dorm Bedding View Product
Detail .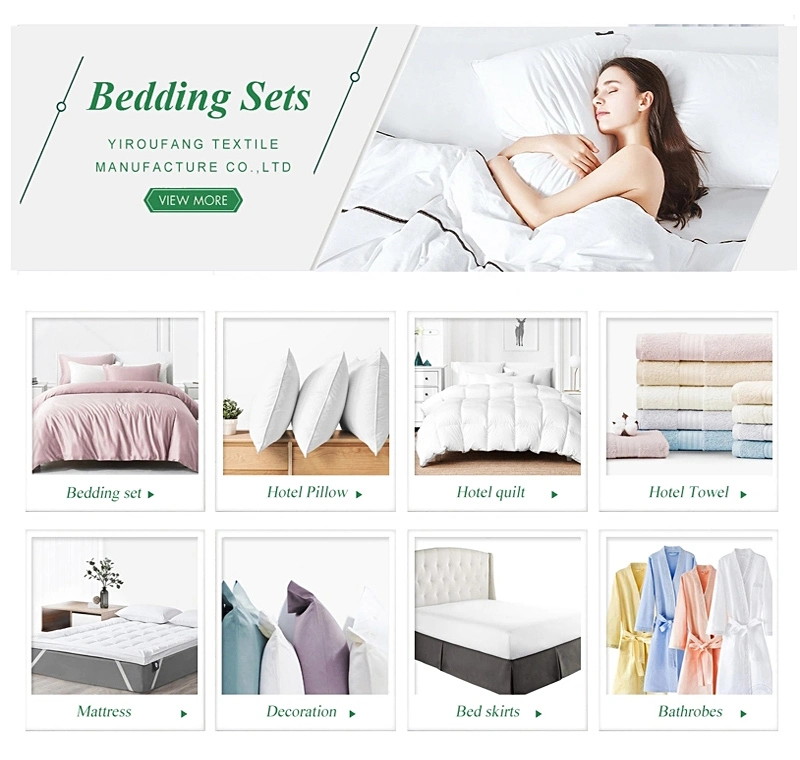 The bedding article is just like our most intimate friend. It's naturally tender and individual. It's a rest place for both body
and heart. believes that a good bedding article design can bring the home more temperament and interest. When the
bedding article perfectly combines with the art, it can bring the life more enjoyment and surprises.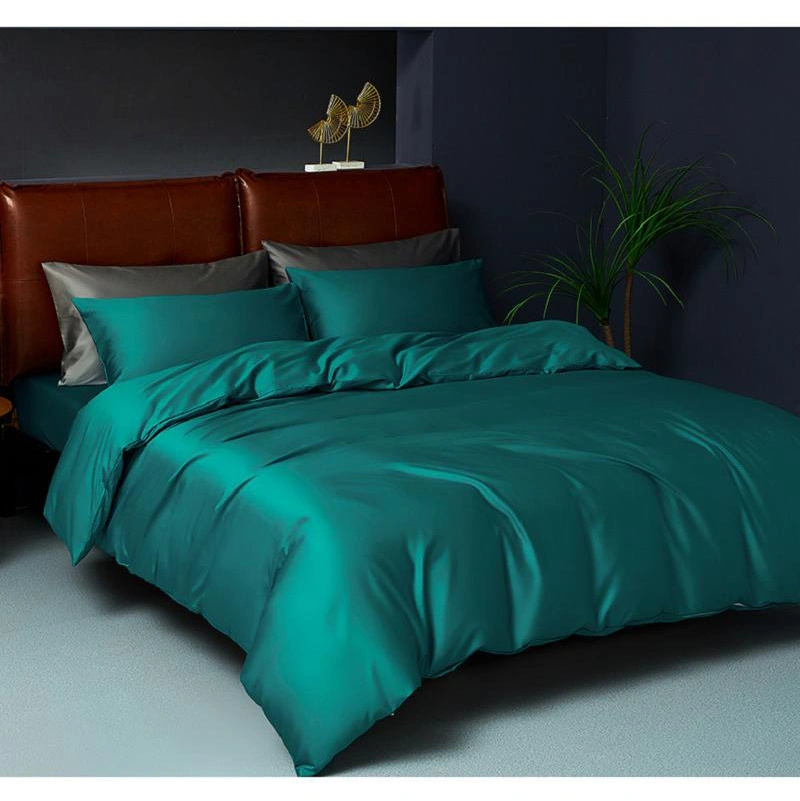 The Satin Bedsheet is warmer, more skin-friendly, softer and smoother than normal cotton. The Satin Bedsheet is
a kind of cotton fabric treated through a special process by sueding machine to form a layer of short plush surface. This
process not only brings the fabric with a new style, but also a fluffy texture, further to decrease the thermal conductivity
and increase the heat retention property and softness. The fabric is skin-friendly and comfortable.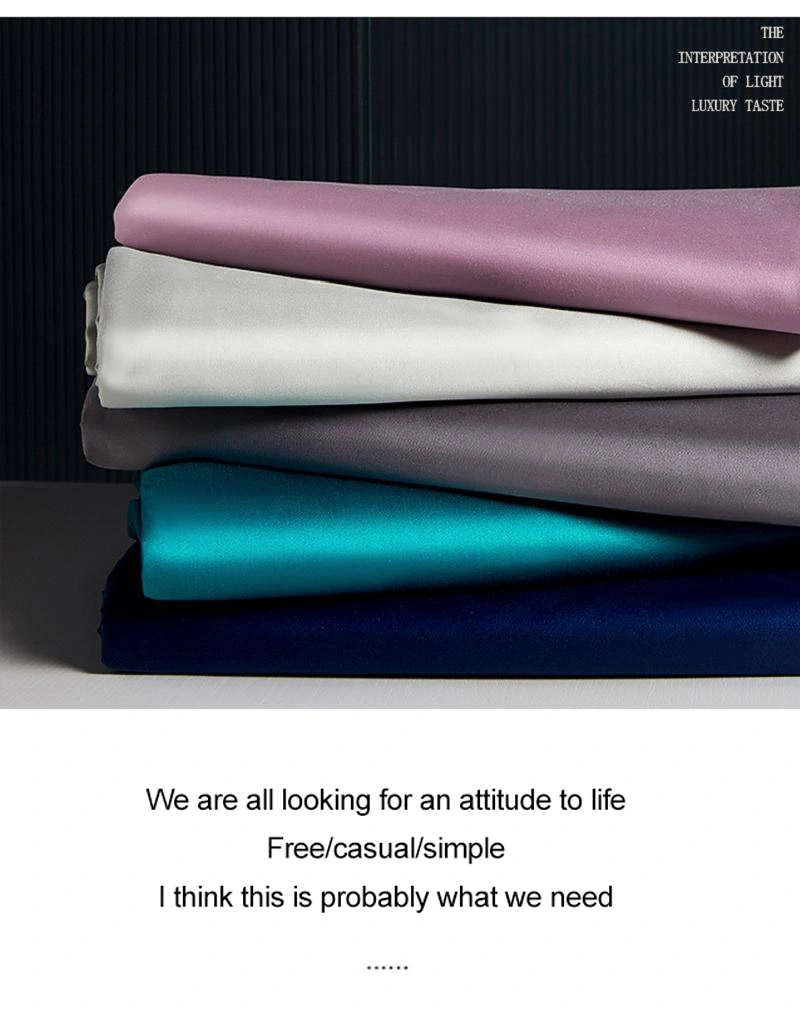 1.500 Thread Count Cotton
Pure natural cotton,Selected quality cotton Give the skin the gentlest care.
2.Weave
Upscale brushed fabric Give you a warm season,Soft and thick brushed fabric makes your bed never cold.
3.Dyeing
Pure natural cotton Bright in color and clear in pattern., restore the realest color.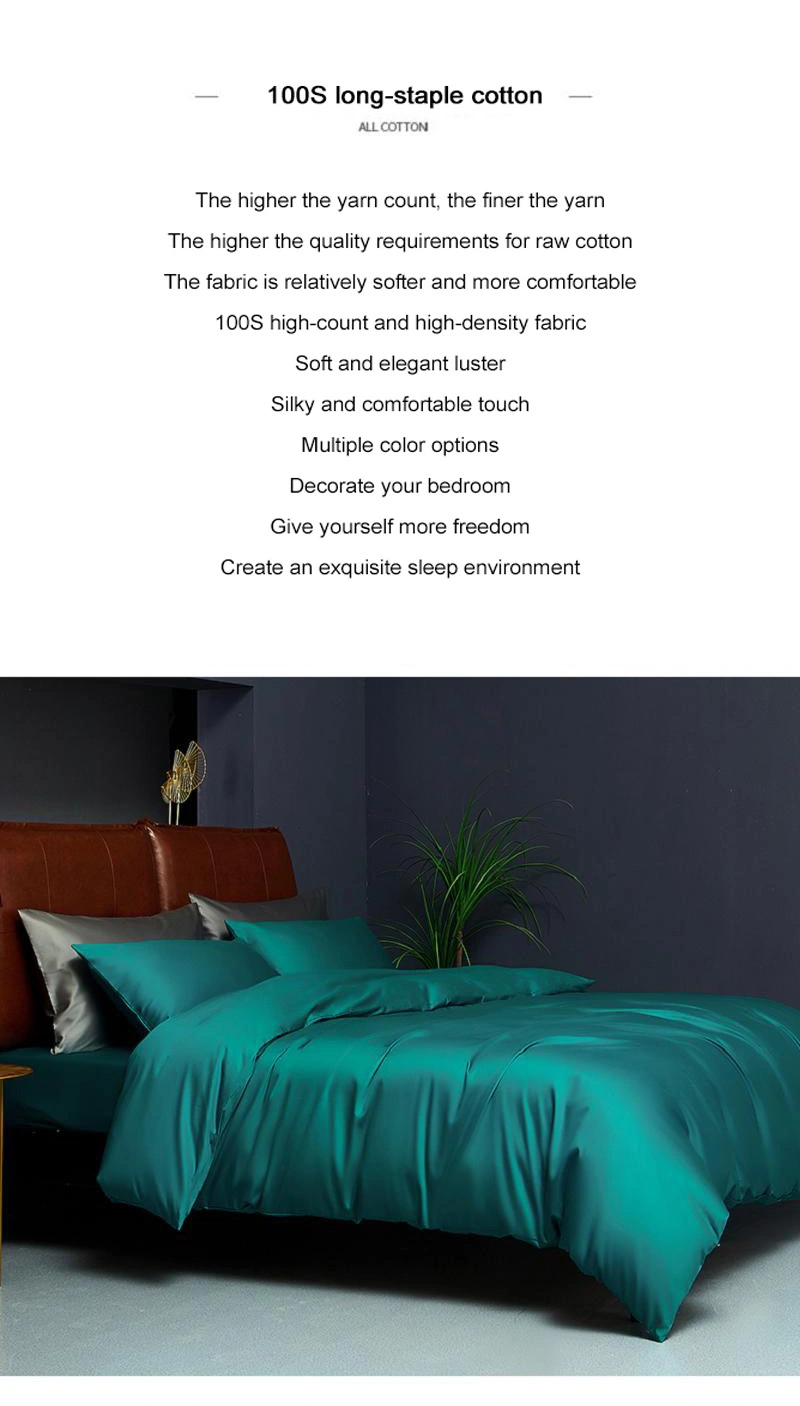 Name
Silk Luxury Bedding Fitted Bottom Sheet Soft Bed Sheets 500 Thread Count Satin
Brand

YRF

Model NO

453-2

Delivery

5-20days

Packing

PVC waterproof film

Thread Count:

500TC

Feature:

Anti-Static, Folded, Sustainable

IF Customizable

Length.Width.Tag and LOGO are all Customizable

Advantages
•Available in a wide range of trendy color
•soft, natural, breathable, durable
•Super-soft Satin Bedsheet fabric Cotton is more comfortable and thermal
Size

Cal King, King, Queen, Full, Twin & Twin XL

1/2/3/4PCS

pillow cases/flat sheet/Duvet Cover/Fitted Sheet,Can be combined or single

MOQ

Can be mix different designs together with the bedding set to meet up the moq of 30 set.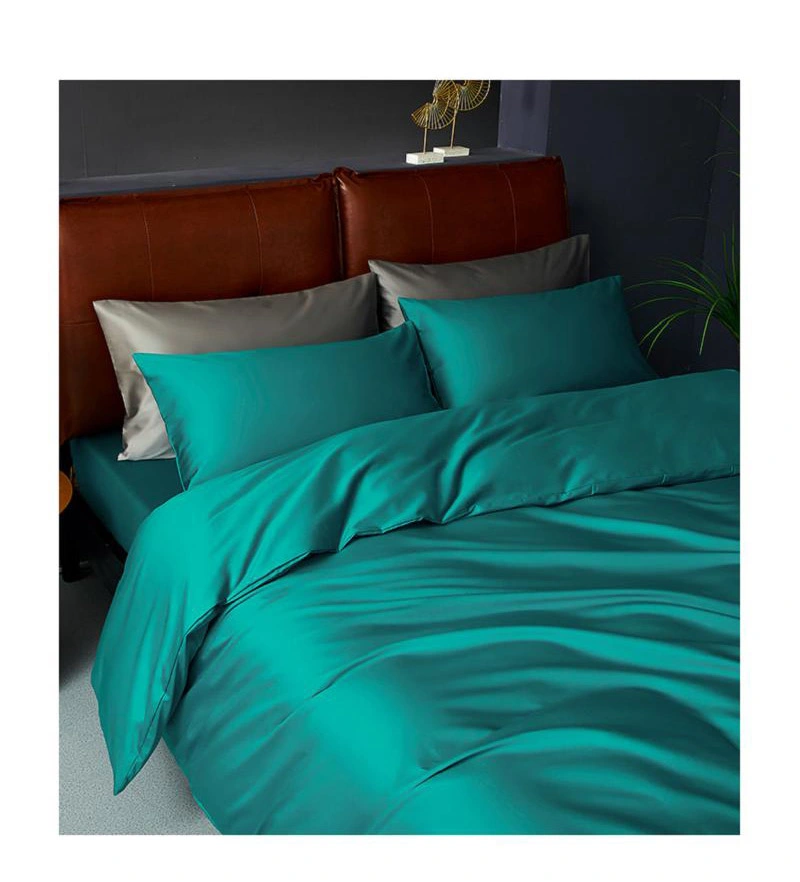 100S cotton fabric ,Combed and tightly spun to 100 yarns ,Plying process ,Mercerizing of yarn and fabric
Silky and delicate ,Make life warmer ,Give yourself more freedom ,Make the warmth more real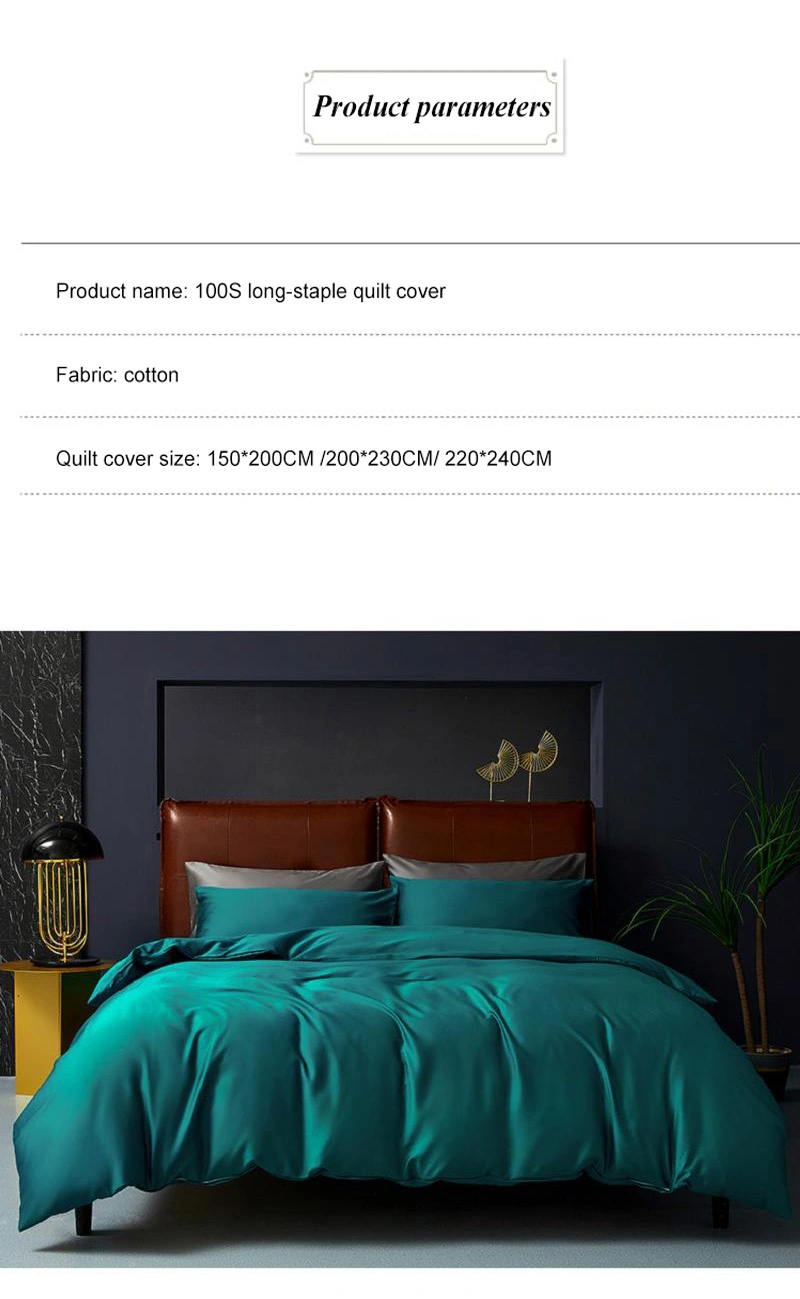 There is a thick layer of short down on the fabric surface so that the
fabric has an excellent heat retention property. Especially in winter, give you a warm and soft comfortable feeling.
Let you feel incomparably warm in the whole winter.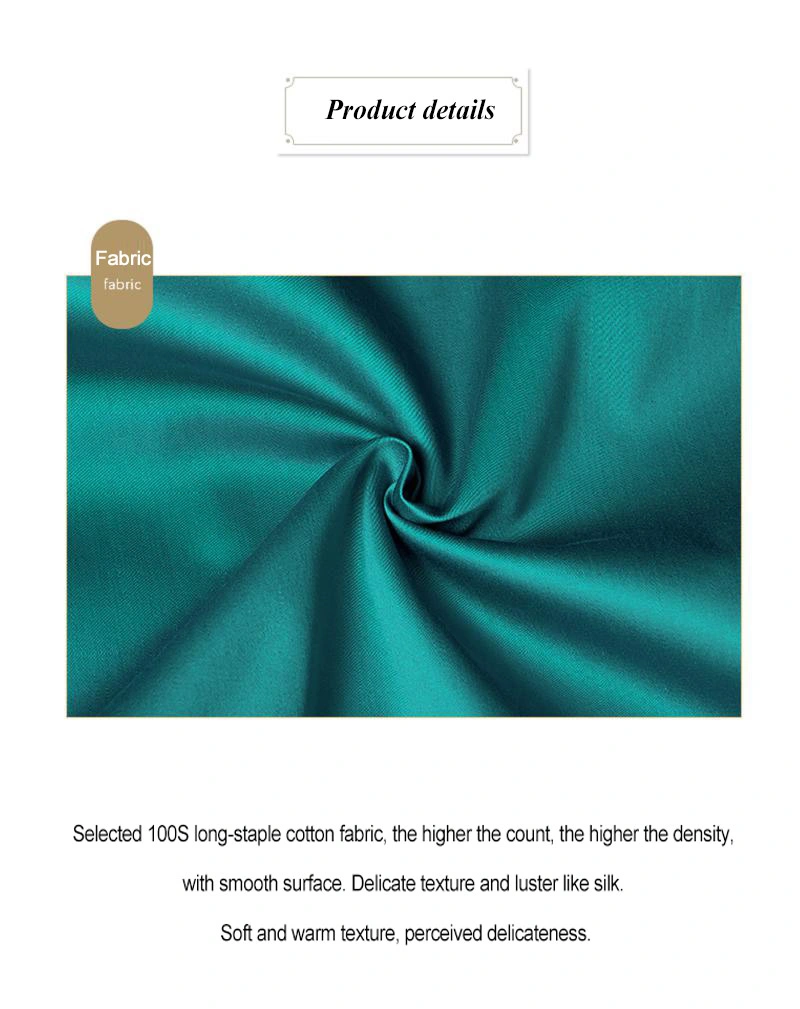 The fiber strength of 100S cotton is about 45% higher than that of ordinary cotton, and the fabric is particularly elastic. Even if the weight is lighter, it is still very durable, while the drapability and comfort level are higher.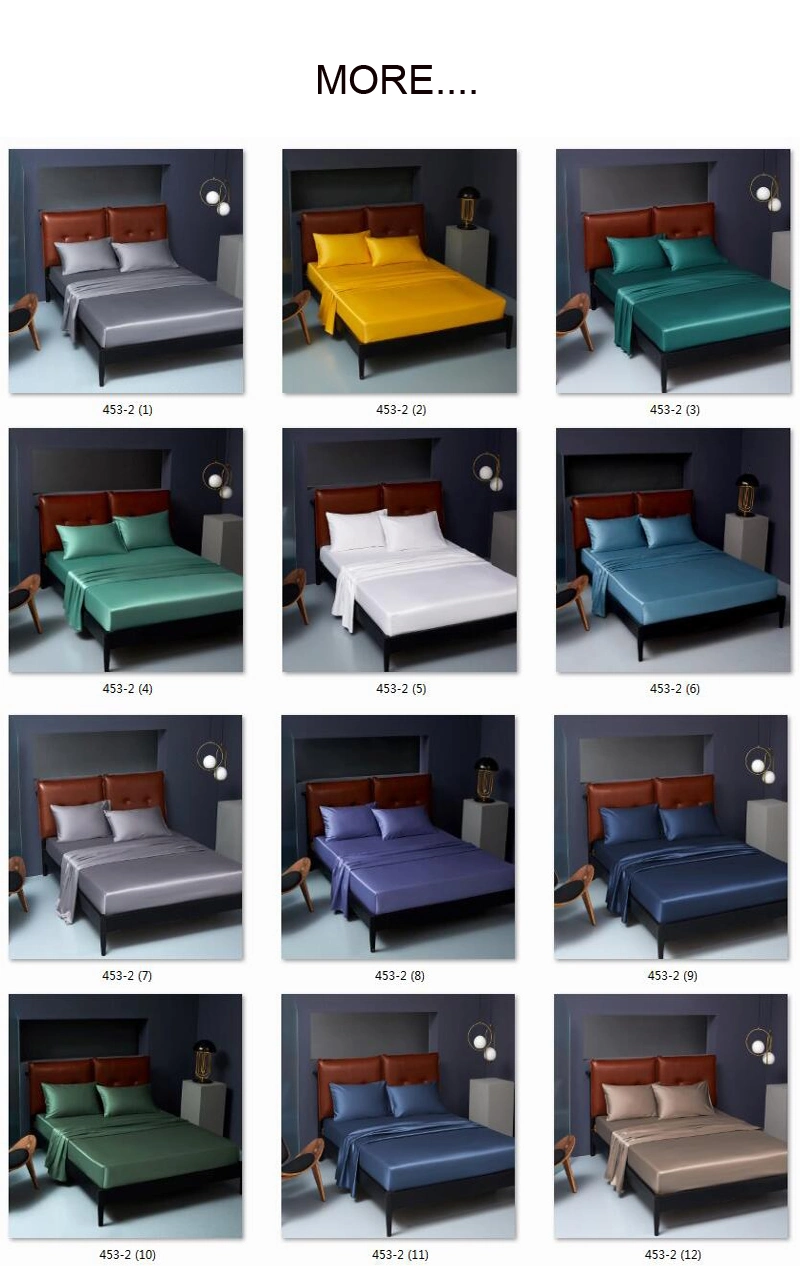 Exquisite right-angle bed sheet design, concise and elegant, meticulous workmanship, reveal the high quality.



The wholly wrapped design of the fitted sheet can firmly fix the mattress, making sleep more comfortable.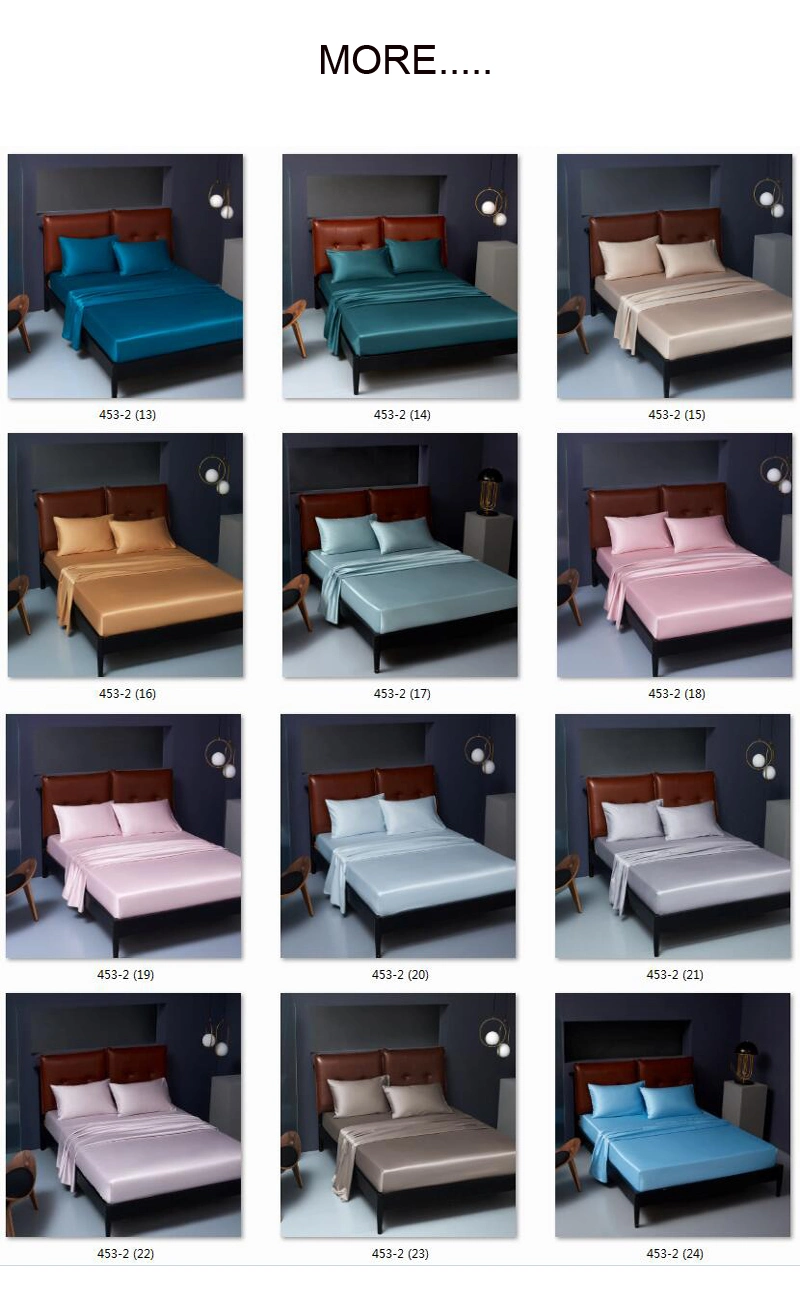 High-density brushed fabric ,Each stitch and each yarn create perfection.
Pure natural cotton owns good breathability, with soft and comfortable hand feel. The texture is smooth.
Give you warm sleep for all seasons.